TA45S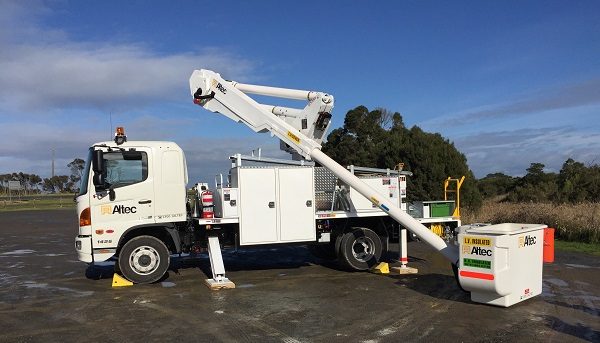 Articulating Telescopic Elevated Work Platform
Altec's TA45S offers versatility and dependability with an insulating upper and lower boom. The TA45S features a working height of 15.5 m and side reach of 9.3 m.
This product has been discontinued.
The recommended replacement model is the
AT46P
. If you own this product and need parts and/or service, please contact us.
General Specifications:
Ground to Bottom of Bucket
14.0 m
Working Height
15.5 m
Maximum Reach
9.3 m
Bucket Capacity
272 kg
Upper Boom Articulation
-38° to +75°
Lower Boom Articulation
5° to +91°
Rotation
Continuous
Standard Features:
Features:

Articulating/Telescopic EWP
Altec ISO-Grip® Single Hand Control
Insulation per AS1418.10 – 2011, 66kV (ext.)/66kV Dry & 33kV/33kV Wet
180 Degree Bucket Rotator
2 Person Bucket
Bucket Access from the Ground
2 Tool Circuits at Bucket
Secondary Stowage System
Powder-Coated Steel Structures
Designed in ISO 9001 Certified Facility
Lifetime Structural Warranty
Optional Features:
Options:

Custom Layout, Lockers, and Accessories
Comprehensive Range of Tools and Equipment