10 Reasons Renting from Altec Can Benefit Your Business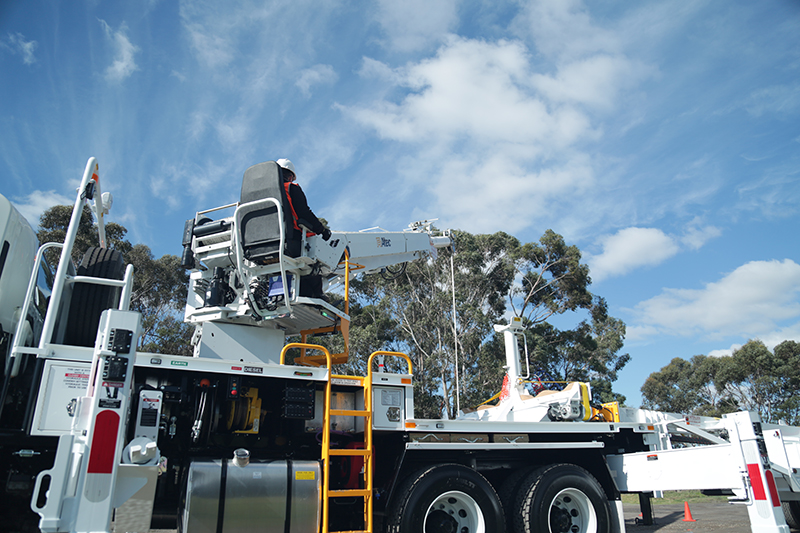 Renting equipment can be a cost-effective way for businesses to obtain the equipment they need without a long-term financial commitment. This allows them to maintain capital and take on profitable projects.
Selecting a company to rent from is just as, if not more, important than choosing the equipment required for the job. For instance, if a job requires an elevated work platform, renters can select from various brands of equipment, but it's important to consider multiple factors when dealing with a rental company.
With the Altec Australia team fully behind the rental process, there are major benefits to renting with Altec. Below are 10 reasons renting from Altec can benefit your business or fleet.
Rental Process
The process of renting equipment from Altec can be simplified into just a few steps. Our sales team will discuss your equipment needs to help identify the best Altec unit to help you complete your work. After identifying the unit, we'll discuss rates and payment terms, draft a hire contract, deliver the truck, and put the truck in service whereby our team walks you through its safe operation. Before the contract ends, you can return the truck to Altec, or we can have a service technician pick up the truck from you.
One Point of Contact
When you rent from Altec, you deal exclusively with Altec. This includes everything from selecting the equipment to returning the equipment. If you need service, help with a technical question, or require training during your rental term, Altec will be there to assist you.
Low Age Profile
Altec keeps newer equipment in its rental fleet, which mitigates liability for our customers and ensures compliance with the latest Australian safety standards. We take pride in our equipment and focus on procuring the newest chassis and maintaining a clean and comfortable cab.
Quality and Testing
Each completed Altec unit is built from start to finish by Altec without outsourcing any of the manufacturing to other companies. As a manufacturer of products that are designed to lift workers off the ground, safety is a top priority at Altec. Altec only delivers products after they have undergone stringent testing that exceeds industry standard requirements. Altec will never forgo time or cost for the sake of safety.
Service Footprint
Altec Australia's facility outside of Melbourne in Dandenong, Victoria offers service and maintenance. Altec also has a large service network with 2-3 service partners in every major city in Australia. If one of our partners isn't available to perform service when you need it, Altec has a team of mobile service technicians that can be dispatched directly to your location.
Bespoke Equipment
When you rent from Altec, you don't just pick from a lot of equipment. Altec can custom build a unit to your exact specification, including a specific body and chassis configuration.
No Hidden Fees
With Altec, you won't be surprised by hidden fees. Damage waivers and excessive usage penalties are not charged to our customers, and services such as in-service unit training are standard with the delivery of all Altec rental units.
Rental Term Options
Altec does not have a standard rental agreement. Whether you need equipment for a short-term or long-term project, Altec can customise a hire lease for you.
Rent-to-Own
Altec offers a rent-to-own option for customers who want to use our equipment and evaluate its technology before committing to a purchase. Our rent to own program provides you flexibility when dealing with capital budgets, which can be helpful if unexpected equipment needs arise and budget dollars have already been allocated.
Built by Us
Renting Altec equipment from Altec affords you many competitive advantages. Because we built the equipment, our team has the product and industry knowledge to advise you on equipment options and hire lease terms. With the most comprehensive rental range of EWPs and crane borers for the municipal, vegetation management, contractor, telecoms, and electric utility industries, Altec equipment meets all Australian regulatory requirements and is delivered with mandated safety equipment.
For more information on rental solutions with Altec, call 1 300 1ALTEC or contact an Altec representative online.