Rebuilds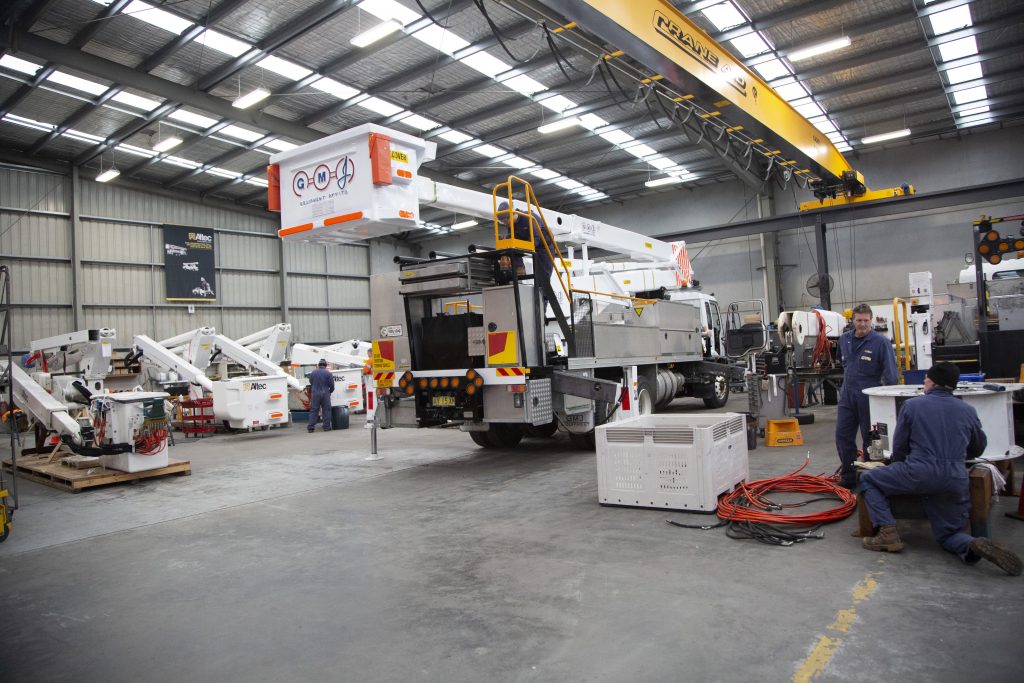 Altec is committed to our clients throughout the full lifecycle of their products including rebuilds. We can undertake rebuilds on all makes and models of EWPs, pole borers and cranes. Our Rebuild team works closely with clients to understand their requirements, providing a great solution. Altec's rebuild process starts with a thorough inspection of the vehicle including testing, to make sure that we have a comprehensive understanding of the status of the equipment. The unit is then stripped and all of its components inspected to understand what additional works may be required. At this point the Altec team consults with the client to determine the extent of the work to be done on the unit and once approved, the project moves forward.
Altec constantly strives to keep our clients provided with the equipment they need and our rental solutions are a great option to keep crews working while their unit is undergoing a rebuild.
Our Altec Rebuild team is comprised of specialists with significant industry experience and an intrinsic understanding of the importance of a thorough rebuild process. We work with OEM manufacturers to ensure that all parts are genuine and meet our quality and engineering standards. Once the rebuild is complete, the unit is comprehensively tested and inspected to ensure that it is properly certified.