Our Products
Altec is a leading provider of products and services to the electric utility, telecommunications, tree care, lights and signs, and contractor markets. We deliver products and services in more than 100 countries throughout the world.
See Our Full Line of Products
We design, manufacture and supply EWPs, Pole Borers and Line Construction Trucks.
View our Products

Need Your Vehicle Serviced?
Find an authorised service centre or we can come to you.
Find a Service Centre

Need Parts for your Vehicle
Altec can provide you with new or replacement parts for your EWP, crane or borer.
Order Parts
Elevated Work Platforms: The Altec Advantage
When it comes to access jobs, no equipment can provide the highest level of safety and efficiency better than an Altec Elevated Work Platform (EWP). Originally built for harvesting fruit on orchard farms, today these specialised trucks are used by almost every industry that requires aerial work. Altec Australia is focused on providing insulated EWPs primarily used in the utilities and telecommunications sector.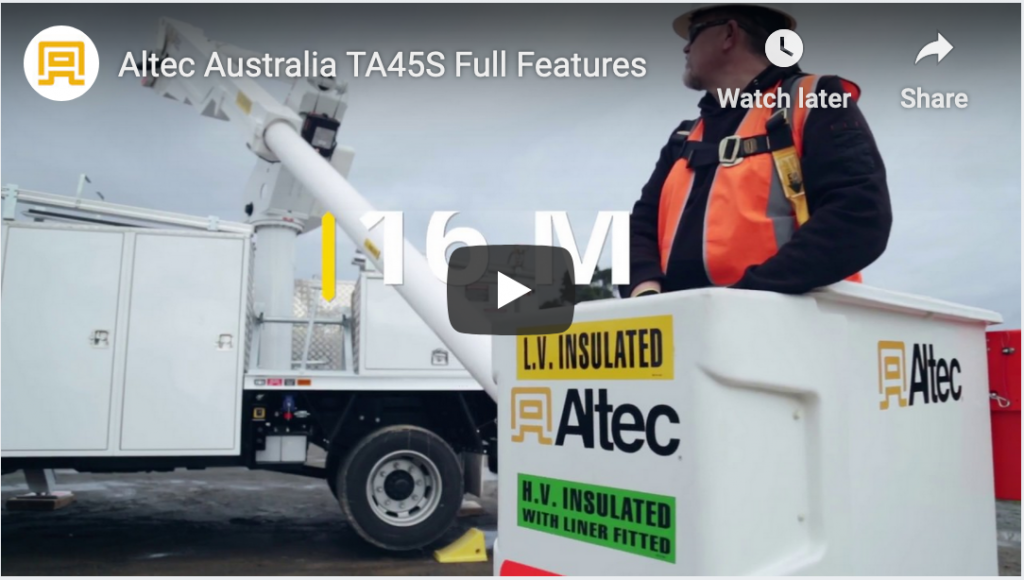 Rental Units from Altec
Our dry-hire rental solutions range from short to long term arrangements, and we can customise units in our rental fleet to meet the ongoing requirements of long-term clients.