Altec's Rent to Purchase Option – Flexibility Designed with You In Mind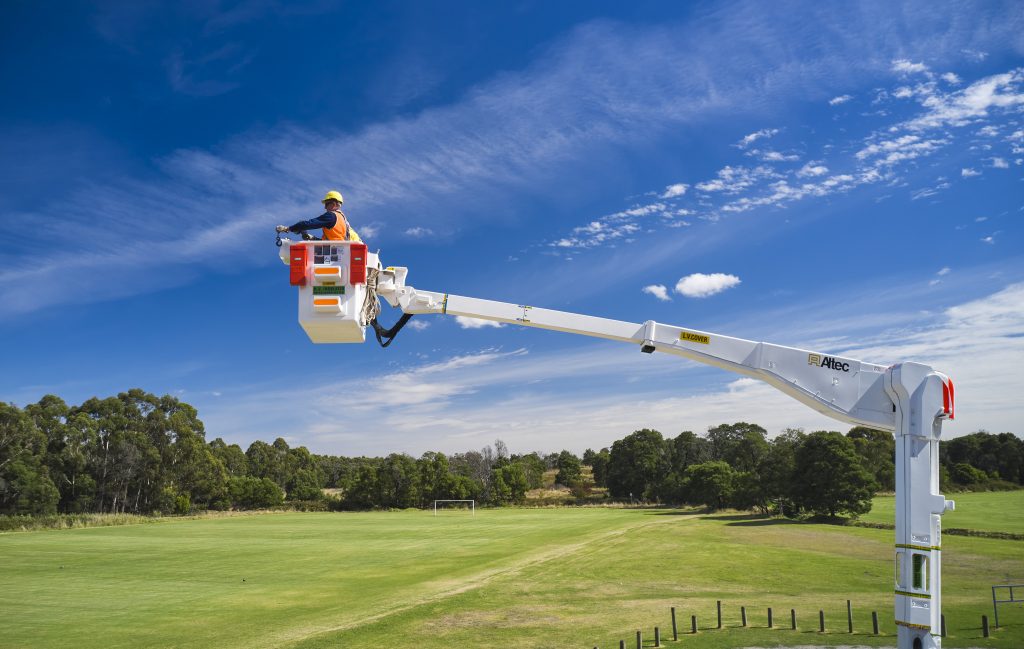 Altec's first core value, "Customer First," serves as the foundation to every aspect of the company. From delivering the best customer experience to curating custom solution offerings to fit the unique needs of every client, we strive to continuously put our customers at the forefront. Altec serves our customers today by ensuring that each unit we manufacture is built according to client specifications as well as providing flexible accessibility including new and used equipment purchase, rental, and rent to purchase options.
Now more than ever, it's important to make prudent financial decisions and our Rent to Purchase service is an attractive solution. Rent to Purchase gives customers the opportunity to access a custom-built truck while simultaneously mitigating the risk of a large capital outlay. Altec is proudly the only EWP manufacturer in Australia that currently offers this high level of flexibility to our clients.
How Does Rent to Purchase Work?
A client signs a rental agreement with a flexible Rent to Purchase option. When the customer decides to purchase the equipment, a pro rata reduction will be applied to the price in line with the duration of their rental period. This will help the customer save money when they decide to purchase the equipment. . The Rent to Purchase option is flexible and the client can change their mind at any time and will not be obliged to purchase the equipment should circumstances change. To serve our current rental customers, any existing rental agreement can be changed to a Rent to Purchase arrangement.
Advantages of Rent to Purchase
Altec's Rent to Purchase solution gives our customers the opportunity to access a custom-built truck while minimising risk associated with a large capital expenditure. Customers who take advantage of this flexible opportunity can better control cash flow. Peder Neilson, a current Rent to Purchase client and General Manager, from Elfords Electrical states, "As a small business, it is an unreal option. The risk is minimised as far as a big financial purchase and it also gave me the ability to purchase a new truck without having any worries about reliability and quality."
Altec has worked hard to deliver this one-of-a-kind flexible solution where our clients don't have to compromise on quality in order to lessen financial risk. We value our customers and believe to always put their needs first in order to fulfill our values as Altec associates. If you would like to learn more about how our Rent to Purchase option can help you, please contact us today.