Flexible Solutions in a Dynamic Industry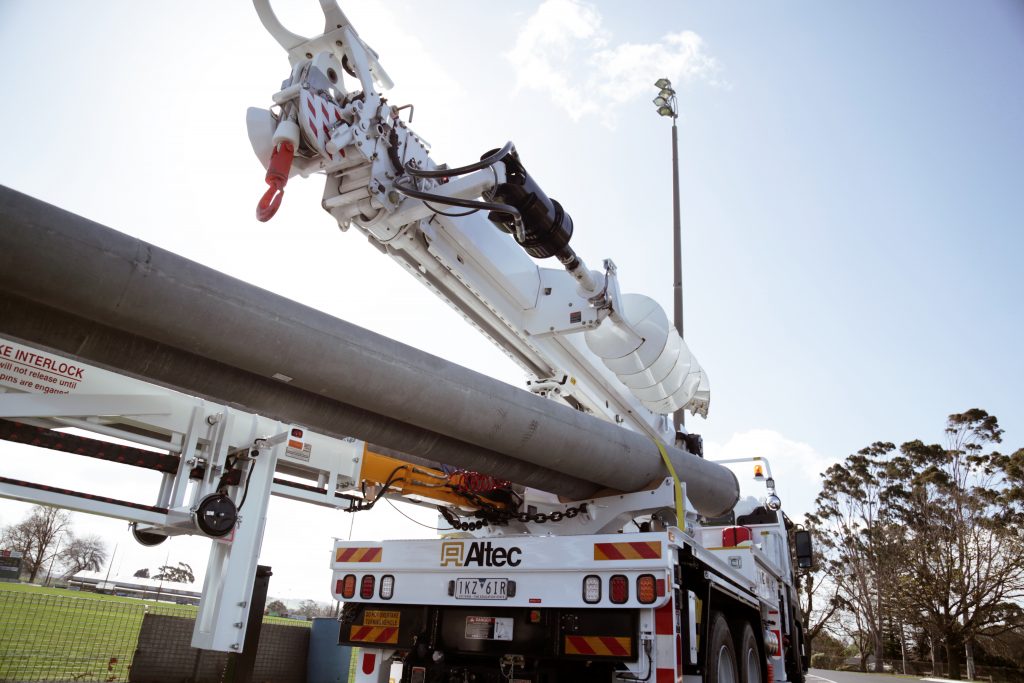 The Australian utilities sector is more dynamic than ever. While constant change might be great fodder for newspaper and magazine articles, it can be a headache for market operators. In this article, we explore some of the most poignant market trends and understand how Altec – insulated EWP, crane borer, and specialty equipment manufacturer – is helping companies address these challenges.
In efforts to reduce the cost of electricity, the Australian Energy Regulator (AER) has announced two cost-saving measures that will impact utility company operations. The first is reducing the rate-of-return regulation. Utilities are challenged to balance the requirement for ongoing infrastructure investment with the need to recoup investments. As a result, rental demand has increased, and Altec's diversified fleet has proven to be an excellent alternative for many customers.
The AER's second measure emphasises extending the longevity of equipment with more rebuilds as opposed to selling equipment at a certain age. For some customers, the cost of rebuilds is difficult to justify when the rebuild certification is only valid for five years. Altec's long-term rental options with competitive rates offer customers an alternative solution.
Altec has taken further steps to offer clients peace of mind and cost-effective solutions in challenging times. In response to the requirement to keep line mechanics and arborists safe and ensure there is no unit overloading, Altec has introduced a new safety feature for the Australian market – a platform load management system and material handling. These standard features on the Altec TA55 significantly reduce the risk of overloading the unit and safeguard from objects falling from the bucket.
Altec is also pleased to announce the introduction of the AT37P, a new unit featuring a two-man bucket that will soon be added to the rental fleet. Suitable for street lighting, power line, and vegetation management work, the AT37P is a versatile unit that allows flexibility in different work applications. Altec's rental fleet includes EWPs ranging from 10 – 26 metres and crane borers with hook heights up to 15 metres and winch capacities up to 13 tonnes.
Altec's rental fleet offers clients flexibility, cost efficiency, and the opportunity to test the industry's newest innovations. For more information on rental solutions with Altec, call 1 300 1ALTEC or contact an Altec representative online.