Introducing Altec's Load Management System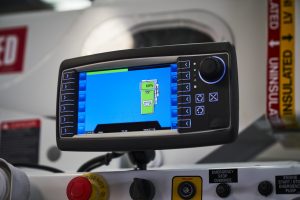 Whether you're an operator or depot manager, overseeing the safe and efficient operationand maintenance of elevated work platforms (EWP) is a top priority. Using a quality load management system can help you avoid overload incidents, extend the equipment's life, and reduce maintenance costs. Altec's Load Management System actively monitors EWP load capacity with a reliable system to avoid accidents and enhance safety on the job site.
During operation, the Altec Load Management System monitors the load on the platform. If the platform approaches the load capacity, visual and audible alarms notify the operator of a potential overload. If the unit reaches the maximum capacity, the system shuts off any function that would increase the overturning moment, such as arm raise, boom raise/lower, boom extend, and winch raise. The system can recover from overload with an override switch.
To assist the operator with monitoring the load, Altec's Load Management System features a display bar on the unit console which shows the percentage of capacity used on the platform.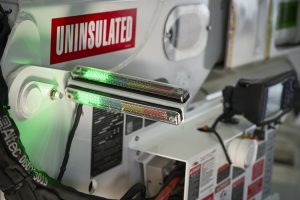 While an overload certainly can cause serious harm to EWP operators, it can also damage equipment, resulting in increased maintenance costs and a shorter unit lifespan. The Altec Load Management System helps lower maintenance costs by assisting with the management and proper use of the EWP. Because the system provides real-time feedback based on working loads, operators can adjust how they lift loads. By making these adjustments, operators can decrease maintenance and reduce wear and tear, thereby extending the life of the EWP.
"When we talked to EWP operators and depot managers about their specific needs, job site safety was their priority," says Chitra Ranganathan, Altec's Australia Market Manager. "Altec's customer-focused product development process led us to develop the load management feature with real-time display."
To learn more about Altec's Load Management System, call 1 300 1ALTEC or contact an Altec representative online.