No matter the weather, Altec is here to support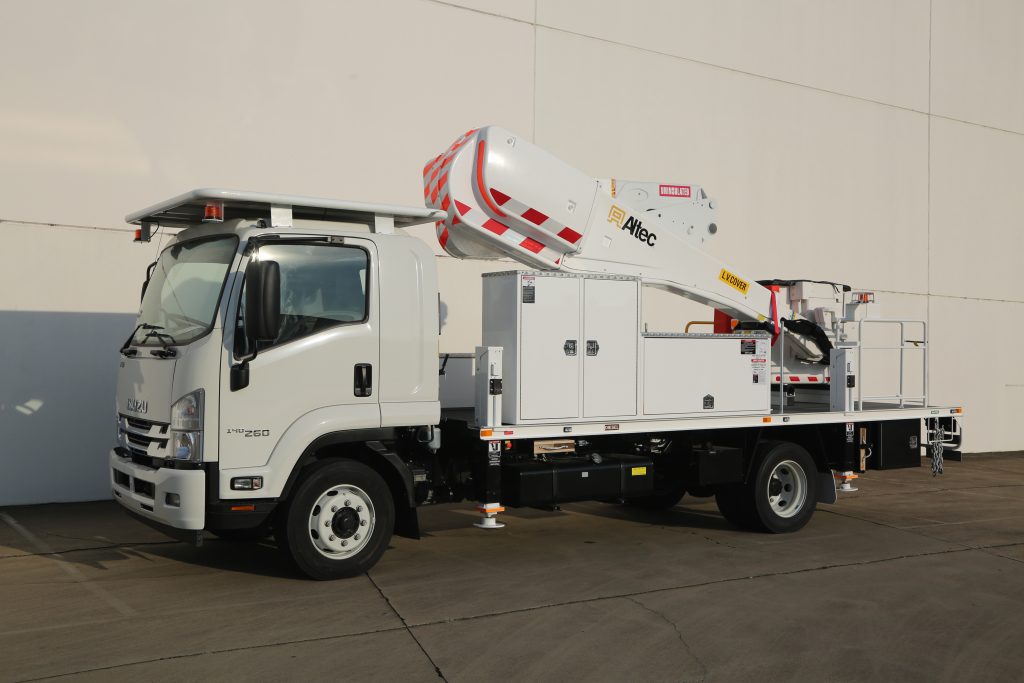 Australia's climate is truly unique – ranging from tropical conditions up north, desert landscapes in the centre and sometimes Antarctic conditions in the south, utilities and contractors have to be prepared for anything. When vegetation is left unchecked, it can result in disruption and damage and can even isolate communities. Altec provides solutions that help ensure our customers are able to effectively prepare for adverse conditions
Altec units are designed specifically for Australian conditions, built to withstand difficult conditions and terrain. The Altec product range ensures that customers have robust units made for work in remote locations, as well as equipment that is agile – perfect for urban settings. With quick set up and easy stowage options, you can get the job done faster and easier. Our vegetation management units, including the AT37P pictured above, range from 11 to 16 metres and are available as   4×4 and 4×2, and even track-mounted in some cases.
The Altec service network provides support for our customers wherever they are in Australia and as the only authorised Altec parts supplier, we maintain healthy stock levels and help keep customer units up and running.
Altec is passionate about supporting the essential workers who help keep the power on throughout Australia. In the toughest weather and circumstances, they are out there ensuring dangerous situations are resolved quickly and safely. That's why we have expanded our fleet to meet their needs. We're proud to provide reliable units that help them get the job done.
Explore Altec's Vegetation Management Solutions or contact
For more information on Vegetation Management Solutions, call 1 300 1ALTEC or contact an Altec representative online.