Altec Expands Rental Fleet to Meet Demands of Australian Market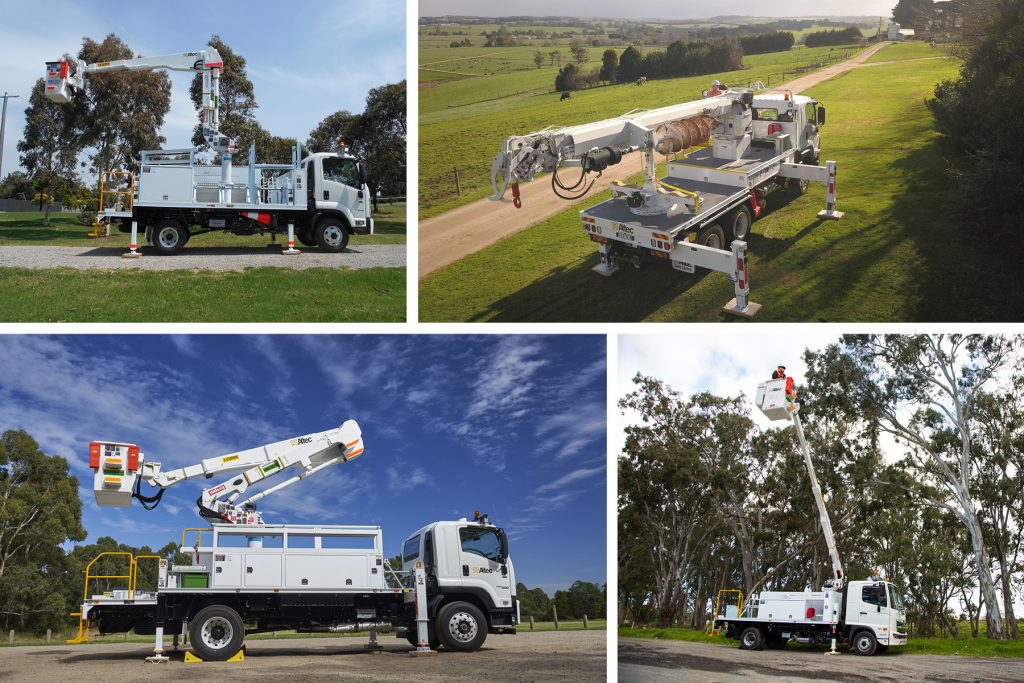 Recent delays in global supply chains and a regular occurrence of disasters have resulted in a significant increase in enquiries and demand for rental units. Because Altec is committed to supporting the Australian market in these difficult times, we are expanding our rental fleet to meet the needs of our customers in the utility, telecom, vegetation management, contractor, and street lighting industries.
Through close relationships with asset owners and service providers, we've learned about the unique demands businesses are facing and how crucial rental units are to the services they provide. Our customers have identified specific Altec products and options that would be most helpful to rent when needed, and Altec will be building those models for our rental fleet. The Altec units that will be added to the rental fleet include the AT30G (11.3 metre working height), AT37P (12.8 metre working height), AT37G (13.3 metre working height), AT46P (15.4 metre working height), and D4050B (6.8 ton lift capacity single fall / 13.6 ton lift capacity double fall).
When critical circumstances occur, the quicker a team can get out to the job, the sooner those affected can get back to daily life. Having a rental unit enables you to scale your fleet quickly if and when you need to, so you can avoid having a number of machines sitting around waiting only for urgent situations to arise.
A rental solution gives you access to the units your business needs without having to commit to a large capex investment right away. With our flexible short-term and long-term rental solutions, you can rent units for a week, a month, or a year; if you decide you want to keep the product indefinitely, you can use Altec's rent-to-purchase option. In addition, our team can design a bespoke hire and leasing arrangement that meets your business needs.
Specialised equipment and machinery need to be fit for purpose, especially considering the important and sometimes dangerous work they are often used to perform. Therefore, we ensure the units in our rental fleet are well-maintained and less than three years old. This also means you get a unit with Altec's most recent features and options to help you perform your work more safely and efficiently. Finally, we offer custom-built rental units if there is a specific functionality you require for your EWP or pole borer.
We are excited about the addition of new EWPs and pole borers to our rental fleet and look forward to assisting our customers throughout Australia with their rental needs.
For more information on rental solutions with Altec, call 1 300 1ALTEC or contact an Altec representative online.