Altec's AT46P Takes EWP Safety to New Heights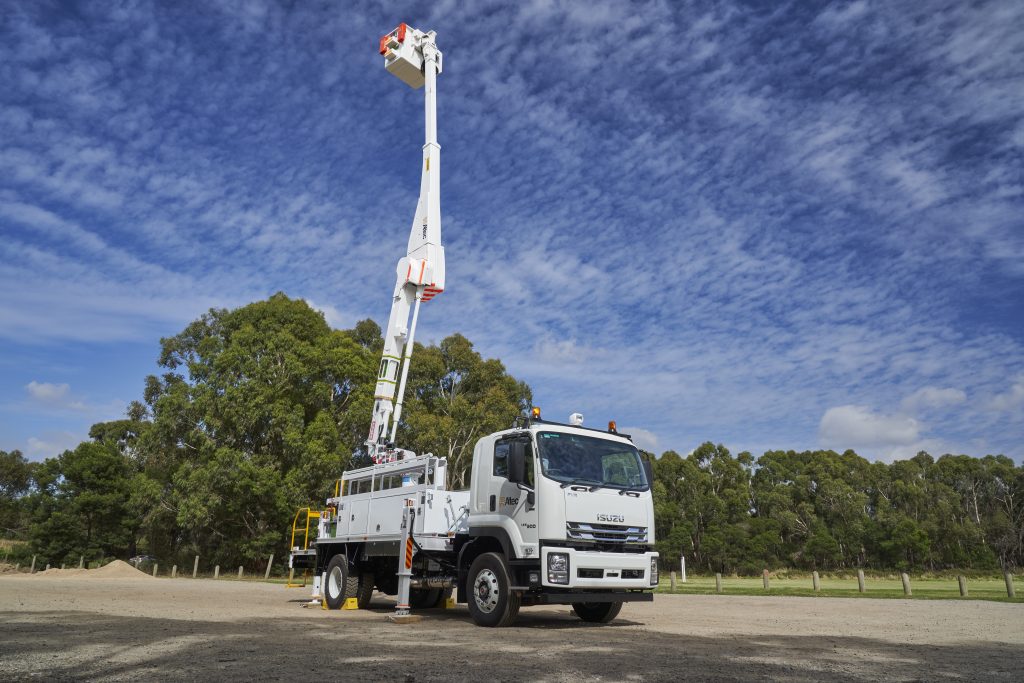 Altec is excited to announce the release of the AT46P. The newest Elevated Work Platform (EWP) in Altec's product line features increased unit capacities as well as advanced safety features. The unit was designed specifically for the Australian market with the help of leading utility and vegetation management companies across the country.
The AT46P is an articulating telescopic EWP with a working height of 15.4 metres and a side reach of 9.3 metres. The 762 x 1,219 mm bucket has a 300 kilogram capacity which allows two operators to work efficiently with a fully packed apron.
Also featured on the AT46P are two brand new safety systems. Altec's Load Management System monitors the bucket's load in real-time and prevents the operator from being in an increasingly unstable state once maximum capacity is reached. To avoid extending into traffic or pedestrian walkways, Altec's Virtual Wall System increases versatility by enabling crews to complete jobs without repositioning the unit.
"We took a customer-centric approach when designing the AT46P and visited with several customers in Australia to understand their unique work practices, needs, and expectations," says Chitra Ranganathan, Altec's Australia Market Development Manager. "The key features seen on the AT46P are a direct translation of what we heard: larger bucket, increased bucket capacity, a load management system that aids operator safety, and a virtual wall system for efficient unit operation."
The AT46P provides the following features and options:
Altec ISO-Grip® Single Hand Control
Insulation per AS1418.10 – 2011, 66kV (ext.)/66kV Dry & 33kV/33kV Wet
Compensated Articulating Arm
Fiberglass Upper Boom and Lower Boom Insulator
Hydraulic 180° Bucket Rotation with Bucket Tilt
2-Person Bucket with 300 kg Capacity
Fiber Optic Emergency Stop Valves at all Upper and Lower Control Stations
Altec Load Management System
Altec Virtual Wall System with Short Jacking
Bucket Lighting System
A-Frame or Out and Down Front Outriggers
To learn more about the AT46P or any other pieces of Altec equipment, call 1300 1 ALTEC or contact an Altec representativeonline.
Altec is a leading equipment and service provider for the electric utility, telecommunications, contractor, lights and signs, and vegetation management markets. The company provides products and services in more than 100 countries throughout the world.