Elevated Work Platforms
Altec Australia has a full range of Elevated Work Platforms (EWPs) perfectly suited for the country's diverse conditions. Our EWPs are designed to be versatile and robust, they boast superior side reach, industry leading safety features and are supported by Altec's team of experts. The EWPs range in height from 11-45 m and are ideal for use in the utility, vegetation management, telecoms and associated sectors.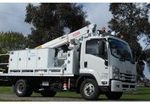 Model: AT30G
Working Height: 11m
Side Reach: 7.3m
AT30G – an agile unit, perfect for work in the telecoms, vegetation management and lights and signs sectors.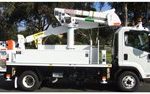 Model: AT37G
Working Height: 13m
Side Reach: 8.6m
AT37G – a mainstay in vegetation management and just as comfortable in telecoms, utility and infrastructure applications.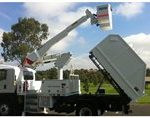 Model: AT37G Combo
Working Height: 13m
Side Reach: 8.6m
AT37G Combo – This unit instantly increases the versatility of your fleet.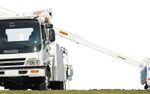 Model: AT41P
Working Height: 13.7m
Side Reach: 9.4m
AT41P – an agile unit with a 2 man bucket, perfect for utilities work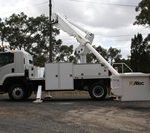 Model: TA45S
Working Height: 16m
Side Reach: 9.3m
TA45S – reliable, robust and is a central part of utility fleets throughout Australia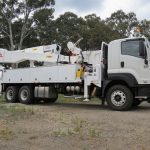 Model: TA50/55/60
Working Height: 18.1m
Side Reach: 11.7m
TA50/55/60 – these units come standard with material handlers, making them a versatile addition to your fleet